A-Class Gourmet
"A-Class Gourmet" is a term we coined to exemplify Ohnan's farm-to-plate philosophy. We realize the potential that natural vegetables, rice and meat has to offer and utilize farming techniques to create a taste that can only be experienced here. Our farmers have a genuine passion for produce, and spend long hours diligently tending their crops to enhance the natural flavors found in foods. These ingredients are passed along to our chefs, who offer to visitors a way to experience not only the farmers' passion, but also the taste of truly fresh, quality cuisine. We call this farm-to-plate ethos A-Class Gourmet: tastes that can only be experienced in Ohnan. This concept communicates residents' confidence, pride and zeal for agricultural goods produced in this region.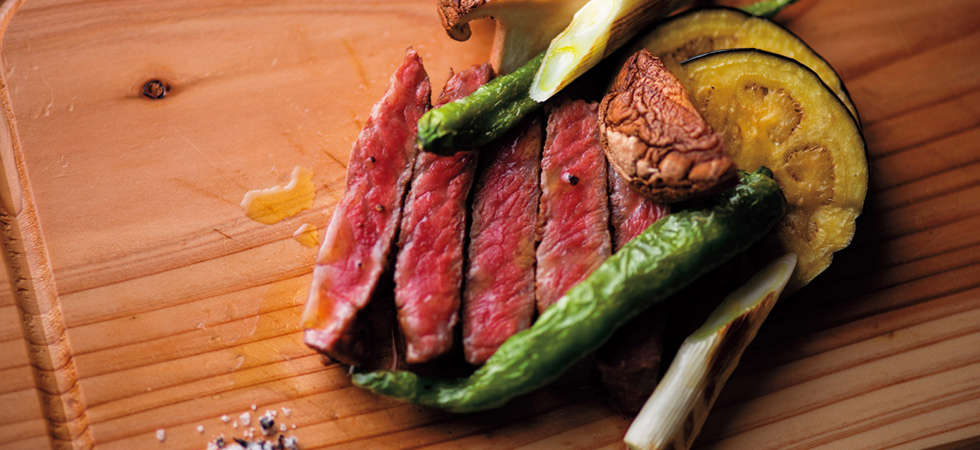 Fresh-picked vegetables, locally crafted cheese and soft-serve ice cream, and home roasted coffee are just a few of the delights that are worlds away from the city. Select restaurants also offer Iwami wagyu beef – a specialty in Shimane. Production is limited to only 200 cows a year, and is a melt-in-your-mouth, must-try dish for any foodie. All of these elements make for a truly unique array of flavors that can only be experienced in Ohnan.
Take a look at our Google Map of the restaurants in town and taste the difference for yourself!
Ohnan Restaurants 邑南町の飲食店